Hey all

Classic is always in trend, right? Here is the tool based on RSI + MA as a filter.
Very easy to set it up: you will see the arrows based on RSI signal + trend line
on the bottom of the chart based on MA signal.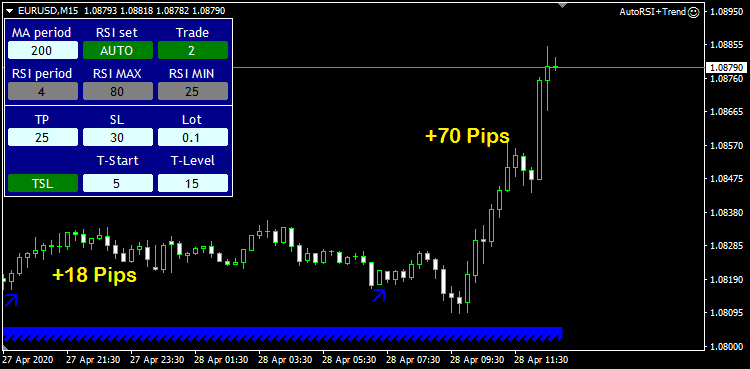 You can enable auto trade (trades will be on auto based on RSI + MA filter).
File is attached.